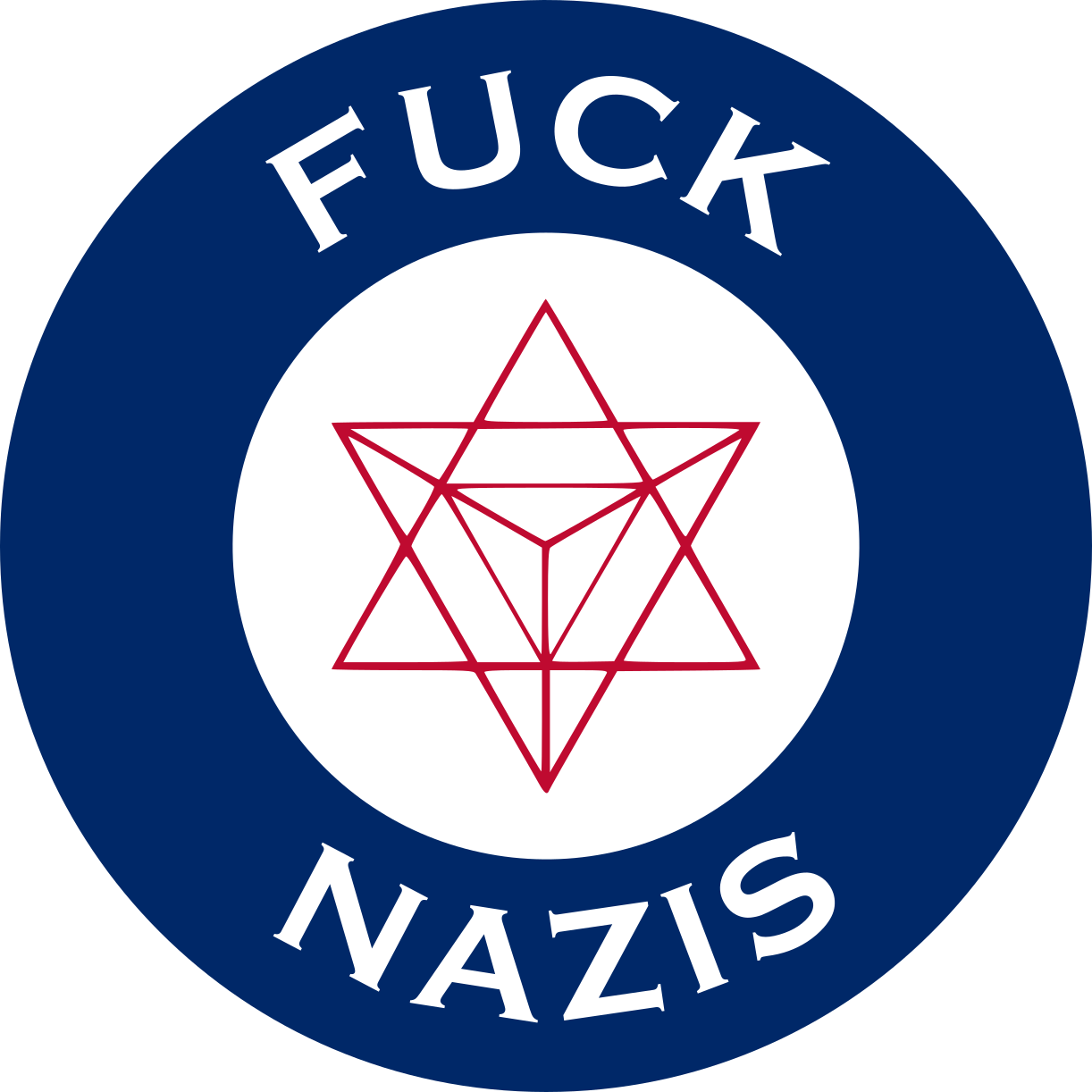 TL;DR: Fuck Nazis and everything they stand for.
Fuck Nazis Virtual Lapel Pin Sale
The Fuck Nazis Virtual Lapel Pin sale is for those who want to proudly declare "FUCK NAZIS". And if you don't want to condemn Nazis, FUCK YOU TOO.
Saying "Fuck Nazis" out loud is incredibly empowering — try it!
I'll be using the proceeds as a discretionary fund to take actions to combat the recent resurgence in Nazism in the United States and protect those who oppose them.
Purchasing and holding a Fuck Nazis Virtual Lapel Pin represents a small act of defiance and measurable virtue signaling against dangerous and violent Nazi ideologies. Large acts of defiance can have large impact, but small reminders of your stake in critical issues create opportunities for you to have the strength to make larger acts. True virtue signaling also serves to build a community of shared values and network of support around those making large acts of defiance.
Fuck Nazis Virtual Lapel Pins are implemented as a cryptographic asset on Ethereum. They are "digitally scarce", meaning there will not be further Fuck Nazis pins issued after the initial sale.
Participating
The below guide is to help you acquire Fuck Nazis Virtual Lapel Pins. Over the next few days, I will incrementally improve this section to be more accessible — if you find it confusing sign up for the mailing list and slack team here and I will do my best to help you.
Step 1: Make and Fund a Compatible Ethereum Wallet
You'll need compatible wallet software such as MyEtherWallet, the Official Ethereum Wallet, or MetaMask. This tutorial will assume you're using the MetaMask on Google Chrome. There is also a MetaMask extension for several other browsers as well.
If you don't yet have a compatible wallet you'll need to create and fund one first. Go ahead and install the MetaMask Chrome Extension. You should now have a little fox icon on the top right corner of your browser. Go ahead and click it. The app will prompt you to create an account. Go through the signup steps: be sure to pick a secure password and write down your seed words!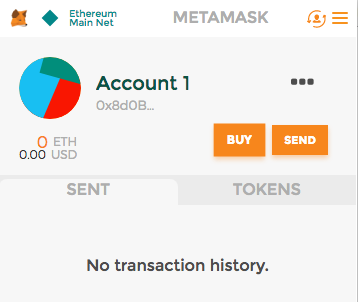 You can purchase ether using Coinbase directly from MetaMask. Click the "Buy" button in the MetaMask App and then select and continue to Coinbase.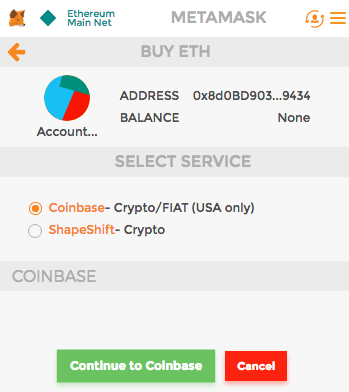 Coinbase will prompt you for an amount, make you sign up for an account, and put in a payment method. I recommend buying around $20 to start.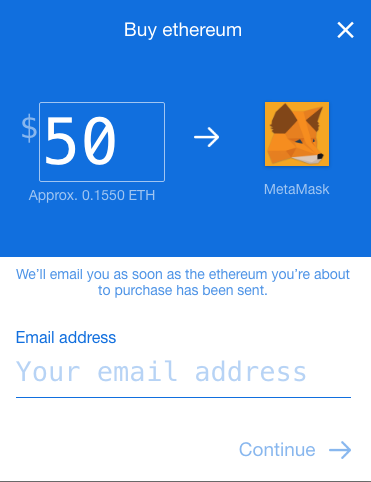 After a few minutes, your MetaMask wallet should have ether in it!
Step 2: Purchase Lapel Pins
If you're not using MetaMask, you can purchase Fuck Nazis Virtual Lapel Pins by sending the amount of ether you want to spend on FNZ directly to the Sale Contract Address:
0x648f3501556345B5a6e9CC3742F7070382BbEa5F
If you are using MetaMask, the form below will generate a transaction automatically from your MetaMask wallet and prompt you to accept it. The suggested amount is 0.03 ETH, or about $10 USD, but you can change this to be more or less.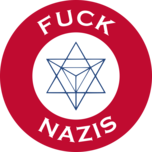 Pin Purchase Form
After you click "Purchase", MetaMask will prompt you to review the transaction. Click submit. In a few seconds, you should be able to see the pins below.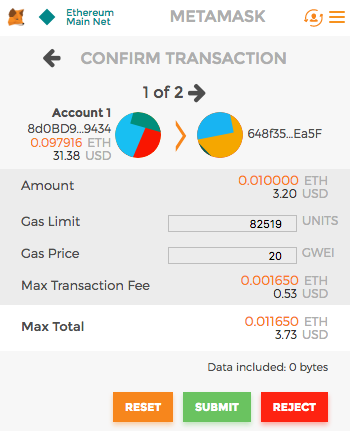 Sometimes MetaMask will get "stuck". Usually, you can fix this by going to MetaMask, clicking where it says "Ethereum Main Network", and switching to a test network for a second, and then back to the main network.
Step 3: Use Your Fuck Nazis Pins
If your friend has an Ethereum Address, you can send them pins! MetaMask does not currently support sending ERC-20 tokens from the App (but support is planned soon). In the meantime you can send pins and view your balance using the form below.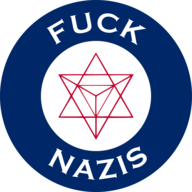 Pin Wallet
Step 4 (optional): Add Token Contract to Your Wallet
This optional step will show your Fuck Nazis pin count directly in your wallet.
Start by copying the Token Contract Address:
0x3ec412Bab5A52bb2C1be82dA625eFCc9be1a05B1
Once it is on your clipboard, open the MetaMask App and go to the tokens tab. Click Add Token, and then paste in the Contract Address. MetaMask will autocomplete the details. Click add to finish.
Most wallets (e.g., the Official Ethereum Wallet and MyEtherWallet) have a similar feature for adding custom tokens.
Fighting Nazis
On August 26th, 2017 there will be a Nazi related rally in San Francisco at Chrissy Field. It is purported that the Nazis at Chrissy field will be armed. The organizers of the rally, dubbed "Patriots Prayer", claim that the event is not Nazi-connected. There will be counter-protesters marching on Chrissy field. There are also many counter-protests staged to be held all across San Francisco.
It is currently hotly debated whether counter-protesters should protest the Nazis directly or if directly protesting increases the reach of their message. Protesting on-site is an opportunity to observe and document any Nazism or similar sentiment. As a first measure, and irrespective of what is most effective, I want to use funds raised ensure that it is possible to protest these Nazis as safely as possible. No one should permit the Nazis to intimidate them out of their freedom to speak against them.
There are many possibilities of missions to support with the funds from this sale, including:
Donations to organizations like the Southern Poverty Law Center and the Anti-Defamation League.
Sponsoring guards for synagogues who are denied publicly funded police details.
Developing curricular guides for parents and teachers instructing their children on the recent rise in Nazism.
Summit for Rabbis on how to respond to Nazism in 2017.
Workshops on how to non-violently oppose Nazis in cities where they are staging demonstrations.
Producing a documentary on the few remaining holocaust survivor's thoughts on how to respond to current events.
Financial support programs for financially struggling Holocaust survivors in America.
Support for those in legal trouble as a result of their acts of defiance against Nazis.
Publishing a quarterly online magazine for pin holders on related topics.
Operating phone campaigns to call every Senator, Congressman, Governor, etc to collect and document as many comments on fighting Nazism as possible.
Running special fund-raisers using FNZ pins to mock Nazis.
Running a hackathon on protest technologies — what is the modern-day megaphone? How can it be used by us; how could it be used against us?
Building statues as symbols of emancipation in the South.
Sponsoring pro-tolerance guerilla art.
Planning workshops with other anti-hate movements to train them on how to use crypto.
Advocating policies to stop the use of Gestapo like secret police in America and related practices.
Sale Structure
Summary
Fuck Nazis Virtual Lapel Pins are an ERC-20 compliant digital asset.
Warning: Fuck Nazis Virtual Lapel Pins from other contract addresses are not authentic.
Schedule
The sale will run for a total period of approximately 30 days. At the close of the sale the contract will mint an additional 10% of pins and issue them to the creator (see Pin Distribution below). After the close of the sale, the smart contract will not mint any further Fuck Nazis Virtual Lapel Pins.
Cap
Fuck Nazis Virtual Lapel Pin (FNZ) uses an "uncapped token sale" structure. This means that until the time runs out, you will be able to purchase pins through the Sale Contract.
Price
1 Fuck Nazis Virtual Lapel Pin can be purchased for 1/300 ether. This is approximately $1 US Dollar per pin at the time of launch.
Pin Distribution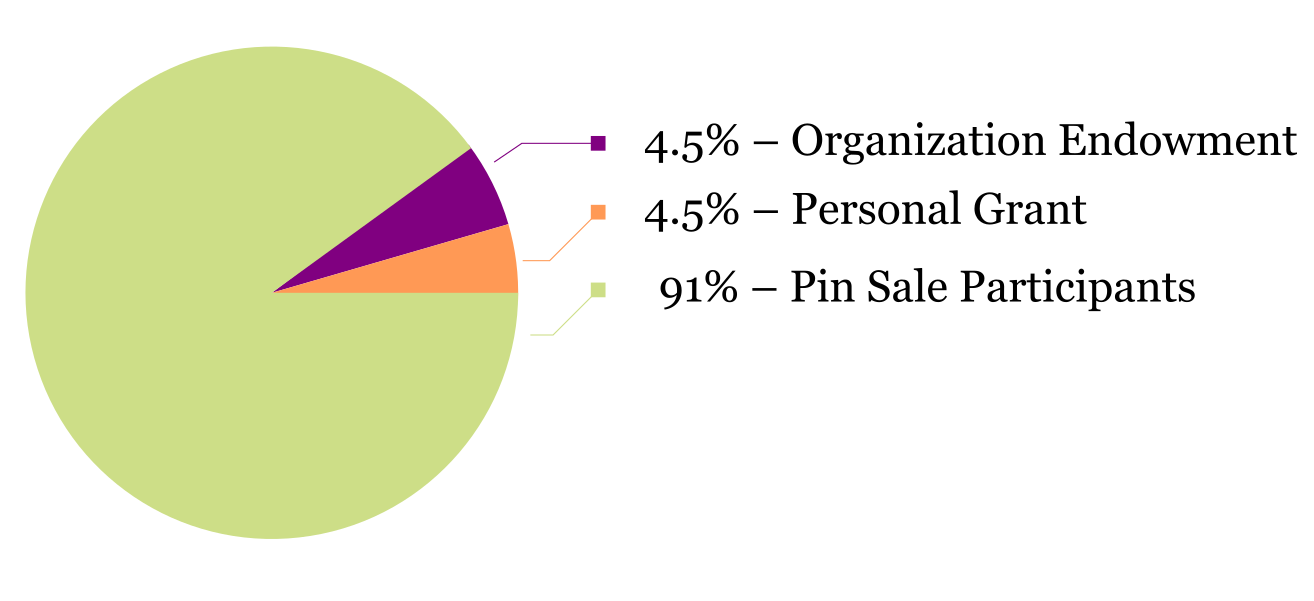 The contract will mint additional pins equal to about 10% of the total pins minted through the sale process an disburse them to me at the end of the sale. I'm currently planning on endowing 50% of such pins to an organization I'm forming around this and keeping 50% for personal use and future projects.
Use of Ether Raised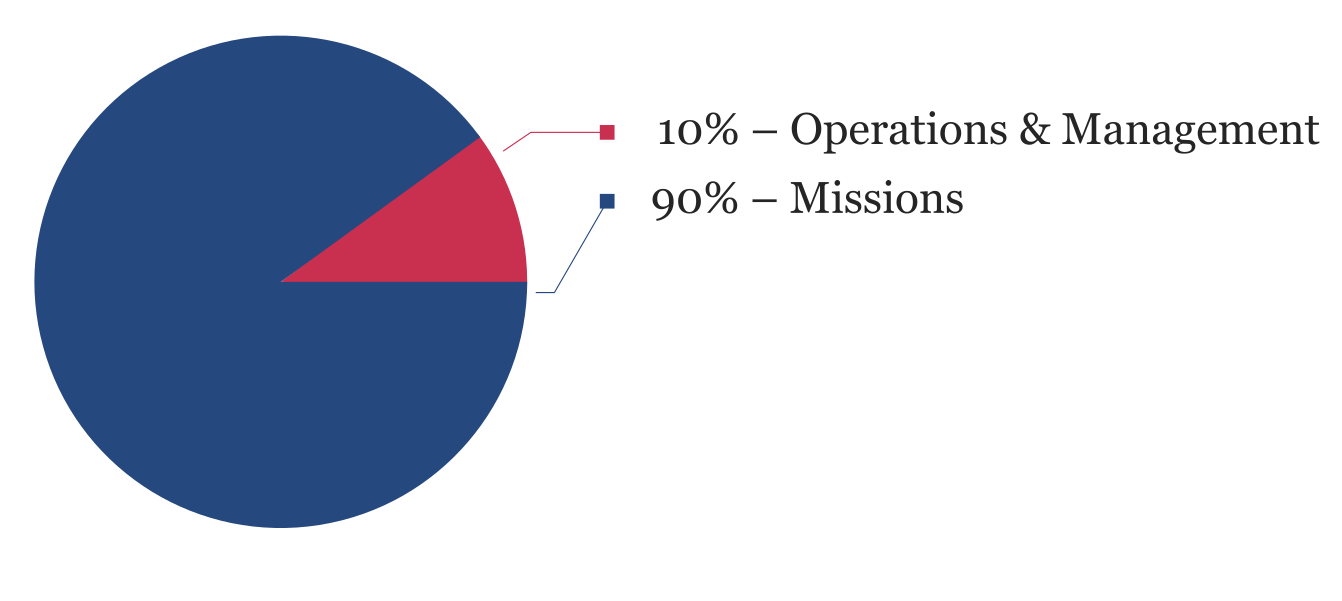 I anticipate to use approximately 90% directly for missions fighting Nazism and other forms of racist extremism in America and 10% for organizational operations and management. I will be shrewd and tightly manage the fund for maximum impact.
FAQ
Why are you doing this?
I'm a Cryptocurrency Engineer
I'm a Jew
I Fucking Hate Nazis
What can I do with Virtual Lapel Pins
Nothing really — the best thing to do is to give them to your friends as a way to spark a conversation about how you're trying to respond to the problems in America. Virtual Lapel Pins can be traded online like any ERC-20 Asset if that's your thing.
Can you keep me up to date on how it goes?
Yes, sign up for the nascent mailing list and slack team here.
You can also follow on Twitter @FuckNazisVLP.
Why Fuck Nazis?
Why just Fuck Nazis? Why not Fuck the KKK, Fuck White Supremacists, etc?
Are Fuck Nazis Virtual Lapel Pins an investment?
Caveat Emptor: refer to the SEC Investor Bulletin on Initial Coin Offerings (ICOs) for warnings and information on coin sales.
Fuck Nazis Virtual Lapel Pins are an investment in the decency of our nation. However, it is neither a financial investment/security nor is it a token. There is no expectation that the pins themselves will increase in value resulting in a profit nor will they issue dividends. There is no "utility" use for the pins. The Fuck Nazis Virtual Lapel Pins and associated services are offered with neither warranty nor guarantee of any outcome, except that I will do my best to use the funds raised to support the fight against Nazis in some form. They simply represent your support for the fight against Nazis, much like a physical lapel pin.
Are the pins secure?
Fuck Nazis Virtual Lapel Pins are implemented on Ethereum using the Open Zeppelin Library, so they are at least as good as any other offering on Ethereum. In all likelihood, they are probably not completely secure. You must also maintain both secrecy and access to you private key to hold or trade them.
In the event of a breach or a necessary upgrade I'll share details here.
Can I see the code?
Yes, it's available here. Let me know if you need help verifying the build artifacts.
Can I get a physical lapel pin?
I'm hoping to produce some physical lapel pins which I would give away in exchange for virtual lapel pins. Those details will be posted here when they emerge.
Can you sign this sale page with your PGP Key?
---